🔍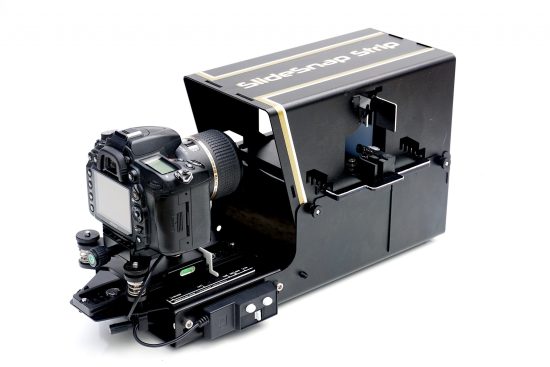 SlideSnap Strip (Pre-Order)
$359.00
Introduction
The worlds first and only auto-feed direct capture dedicated high speed film scanning system.
Our unique dynamic film stage automatically and gently feeds most film from 120 down to 110 without the need for special carriers (110, APS, 35mm, 126, 127, and 120 up to 70mm wide). It will even take an entire roll down to a single frame.
When paired with the DSLR of your choosing and an appropriate macro lens (60mm macro for APS-C), the SlideSnap Strip will allow you to scan up to 20 frames per minute at insanely high resolution (24MP typical).
Pre-Order Details
Secure yours from our first small production run with a 10% downpayment ( Full price $3595). The remainder ( $3236 + Shipping ) to be collected within 2 weeks of shipment.
Estimated to ship by the beginning of December 2018.
Exact appearance and included accessories TBD by ship date.