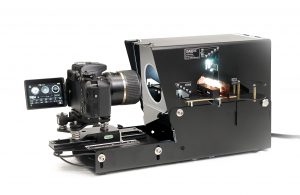 To take the guess-work out, choose from any of our camera kit recommendations here.
1 : Choosing a camera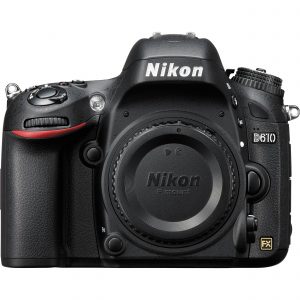 We recommend a 12 megapixel or greater sensor (for 3000PPI scans of 35mm images ).
24MP sensors are typical and capable of scanning 35mm film at 4400PPI.
In order for the SlideSnap to communicate with your camera, it MUST have a hardwire shutter release port. 99% of DSLRs do, but if you are in doubt, Google the name of your camera followed by "wired shutter release remote".
While we provide thorough instructions on setup and use of the SlideSnap, camera dimensions, menus and functionality can vary greatly from camera to camera. It is assumed that you have a working knowledge of your camera and photographic principles. It is your responsibility to confirm that your camera is compatible before committing to an order. Returns will not be accepted on the grounds of camera incompatibility. If you are unsure, simply contact us!
When buying a DSLR, you need only buy the body since you won't need the kit lens for the SlideSnap.
Features to look for / prioritize
Hardwire shutter release port (Required)
Appropriate lens available with compatible mount type (Required)
USB tethering support.
Option to provide continuous power via AC Adapter / Power supply.
Generous number of autofocus points
Large, high resolution LCD
Current camera recommendations
The list of cameras that work and produce excellent images is massive and nearly all encompassing as manufacturers annually release models with only marginal improvements. So our recommendations here aim to provide you with a good all around solution in terms of price, availability, known compatibility and image quality in a typical setup. It will likely only be updated once we know a model has been discontinued, or a successor with compelling features earns its place.
See our camera recommendations.
2 : Choosing a Lens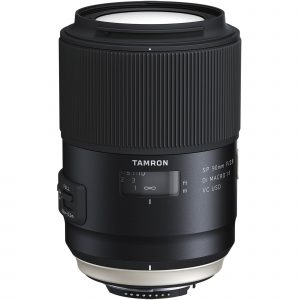 A prime macro lens is required. It must be compatible with your camera ( i.e Nikon cameras only accept lenses with Nikon mounts ). For autofocus, an AF compatible lens should be chosen. Make sure your camera has a built in AF motor if your lens does not. Vibration reduction is not necessary and will be disabled for scanning.
The focal length of your lens and the sensor size of your camera will dictate how the camera is positioned when framed for various film types. The physical limitations of our scanners camera mounts are listed in the attributes of their product pages.
See our lens recommendations.
Consider KEH.com for serious discounts if you are comfortable with pre-owned.
3 : Other Recommendations
Memory Card: You will need a memory card of suitable capacity for untethered scanning. A general rule of thumb is 100-200 images per Gigabyte (for standard 18 megapixel large JPGs). Choose a quality brand (SanDisk, Samsung, PNY, Lexar, Sony etc.).
Otherwise, if you would like to shoot tethered (with the camera connected to a computer which receives the images directly), you will need a computer and suitable USB cable. See our tethering applications support page (after purchase) for software recommendations.
AC Adapter: Your camera will come with a battery which will generally last around 500 captures before needing a charge. An excellent option is to purchase a constant AC adapter power supply. The SlideSnap offers an extra AC socket for this purpose. Power supplies range from $30 to $120 depending on the model and wether or not it is OEM or third party. Simply search for your camera model followed by "AC Adapter"